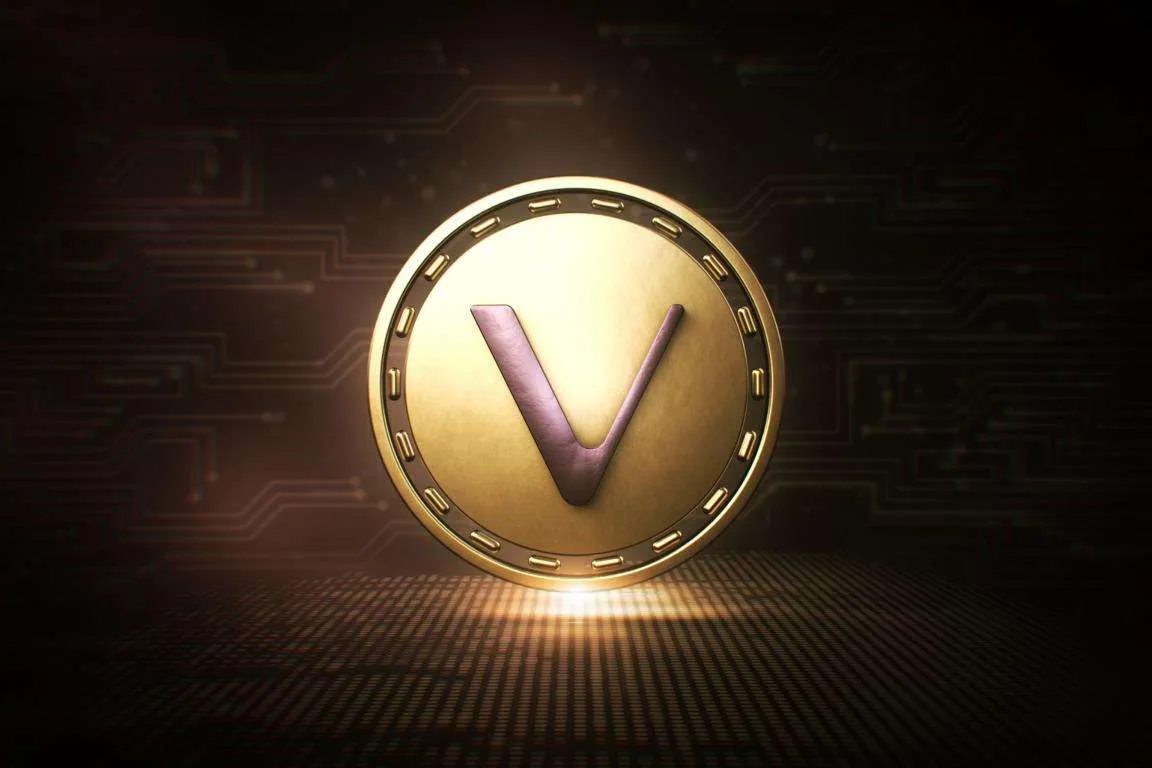 Source: Diego Ioppolo – Shutterstock
VeChain Foundation announces plans to introduce decentralized governance to the network. 
The Foundation intends to hold Board Steering Committee Elections to choose stakeholders that will take over decisions making from it. 
---
The VeChain Foundation is taking steps to introduce decentralized governance to the VeChainThor blockchain in 2023. The Foundation has announced it will roll out the VeChain Foundation Board of Steering Committee this year.
Writing in a blog post, the Foundation reveals that the Committee will take over all key aspects of decision-making from it. Per the post, decentralization is a huge step toward VeChainThor becoming the leading public blockchain of choice for web2 companies.
Decentralizing the core of decision-making at the VeChain Foundation is a huge step towards seeing VeChainThor become the preeminent public blockchain of choice. The Foundation is well-positioned for regulations, real-world adoption, and a tidal wave of opportunities that will come in 2023 and beyond
The VeChain Foundation intends to follow the procedures designated in VeChain's whitepaper to form the committee. According to the whitepaper, the entire VeChain community will play a role in selecting the committee members through participating in their election.
Hence, it recommends that the community selects professionals with individual expertise that enhances and furthers VeChain's "Go Sustainability" mandate.
Meanwhile, the whitepaper also dictates guidelines qualified stakeholders looking to join the Committee should follow. These include filling and submitting an application. Following this, they are to undergo KYC to ensure compliance with the terms of candidacy.
Once approved in the KYC step, the candidates will do an AMA and share their agenda with the community. The AMA will detail their experience, rationale for applying, and vision for the future of the VeChain Foundation. The election will be held on the VeVote platform when all candidates complete this process. And confirmation of the new Committee will follow.
VeChain Foundation is highly optimistic for VeChain in 2023.
In the announcement blog post, the VeChain Foundation also highlighted other reasons for which it is optimistic for VeChain in 2023. The reasons are mostly tied to its achievements in 2022 that have positioned it for massive growth. 
These include the launch of a formal rebrand and the rollout of its sustainability mission. The foundation also opened new Headquarters and Technology Centers on European soil — in San Marino and Ireland.
          No spam, no bullshit, only insights. You can unsubscribe at any time.
Meanwhile, the VeChainThor blockchain completed the implementation of PoA2.0 and its Finality gadget. The upgrade is a first for a Proof of Authority blockchain and came even as the network's developer headcount is seeing fast growth.
Similarly, the VeChain Foundation shared its Financial report for Q3 2022 earlier this week. The report showed that the foundation has assets worth close to $400 million in its treasury. This figure will ensure that it can weather the prolonged headwinds facing the market, it noted. It added that this adds to its optimism for VeChain in 2023.