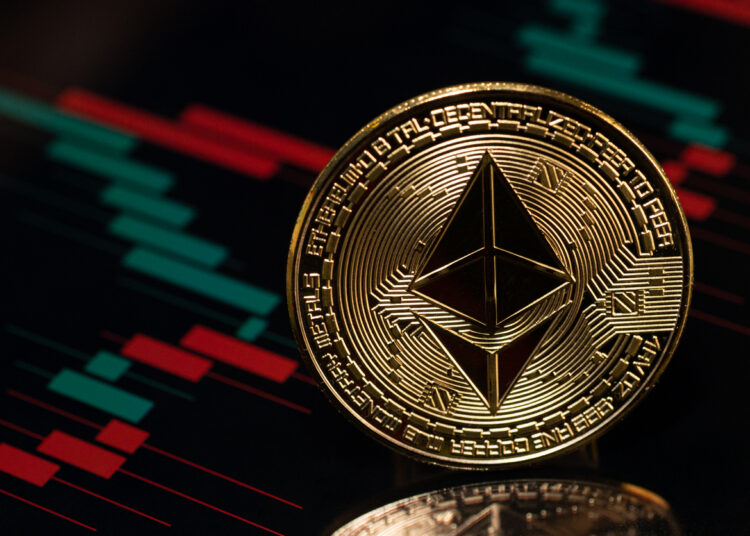 Ever since Ethereum transitioned to a proof of stake (PoS) consensus mechanism, the popularity of liquid staking protocols such as Lido Finance and total ETH staked has increased over time. According to the latest update, the total ETH stake in one of the widely used staking protocols, Lido finance, has set a new milestone. 
This spike precedes the soon-to-launch Shangai update that would finally allow Ethereum stakers to withdraw their staked coins. As reported by on-chain's analytics platform, IntoTheBlock, the total amount of ETH staked has reached $5 million.
Overall, more than 16 million in ETH worth $25.6 billion at the time of writing have been deposited into Ethereum's Beacon Chain staking contract, indicating the rapid adoption of the Ethereum network. 
Ethereum Staking Withdrawal Testnet To Go Live Feb. 1
While the total ETH staked has only continued to increase, Ethereum developers also seem to be working so hard to enable the withdrawal of the ETH staked. According to an update from Parithosh Jayanthi, an Ethereum Foundation developer, the first public withdrawals testnet, dubbed the 'Zhejiang public testnet, ' is set to launch as soon as on February 1 at 3:00 pm UTC.
The Shanghai and Capella testnets will be triggered at epoch 1350 six days after the Zhejiang launch:
You can attempt to convert 0x00 credentials to 0x01 and set a withdrawal address. You can test partial and full withdrawals by exiting your validator. This is also a great opportunity for all tools to test out how they want to collect, display and use the withdrawal information.
Notably, Zhejiang is the first public testnet to launch after the Merge upgrade in September 2022. The much anticipated Shanghai hard fork has been hinted to take place in March 2023. 
ETH's Price Continues To Rally
After the slight retracement seen from multiple altcoins, including Ethereum, yesterday, the crypto asset seems to be warmed up as it has shown a bullish trend on the price chart. Over the past weeks, ETH has rallied significantly, reaching a 12-week high in the early hours of January 30.
In the past 30 days, ETH has increased more than 30%, breaking out of the $1,300 zone seen late last year. ETH is following suit with the rest of the crypto market rally. The second crypto by market cap traded at  $1,593 at the time of writing, up by nearly 1%, with a 24-hour trading volume standing steadily above $8.5 billion.
While ETH has continued to rally, the blockchain has significantly improved recently. Yesterday, the Ethereum on-chain activity recorded a new high following the crypto market revival. 
The total number of ETH transferred daily on the network surpassed 1 million in recent years. In contrast, total unique addresses also surged roughly 10%, reaching an all-time high of 221 million.
Featured image from Shutterstock, chart from TradingView