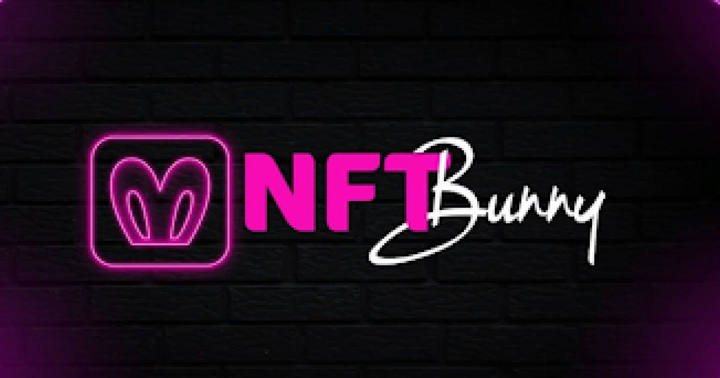 As the end of the year is coming closer, it is now the right time to invest in the most promising tokens. At this point, the question may arise: how to find a token that has a chance to soar?
Indeed, there is a wide variety of tokens from world-famous Bitcoin and Ether to new yet equally promising BUN and AAVE. So, let's find out the most promising tokens this year that will be a good choice for your investment strategy.
BUN
A brand-new NFT marketplace NFT Bunny is opening to the public this December. Among its outstanding features is the opportunity for creators to conduct private auctions, design authentic virtual galleries hosted in the metaverse and receive high royalties from secondary sales. The platform offers one of the lowest commission and gas fees as a great plus.
Its creators will receive 96% of the overall transaction, and buyers can have zero fees in case of using Polygon.
It is important to note that Flash Round was held on December 5, and it took 3 hours only to sell all the coins at a fair price. There was a limited number of tokens available with discounts for investors.
As a great plus, the 24th Seed Round on December 6 was surprisingly successful, as was the first round of the private sale that closed on Sunday, December 12 and the Round 2 that closed on Friday 17.
The last private sale round will last until December 22. It provides an opportunity to purchase BUN token with a 52% discount. Benefits: Bronze Bunny NFT with a 5% discount on all platform services and a 1.1x multiplier on all staking rewards.To participate, simply register in the form on the official website nftbunny.com. 
BUN has all the possibilities to grow its value. It also operates as a governance token, and BUN can be utilized within the whole ecosystem. So, every BUN holder can enjoy everything it has to offer:
Receive donations from your fans in BUN with no fees;

Get a loan with exclusive conditions;

Create, purchase and sale of NFTs within our marketplace;

Rock-bottom fees;

A right to vote on proposed changes and upgrades to the marketplace.
SOL
Launched in 2020 to power DeFi and DApps, Solana is a high-performance, robust blockchain with a rich history. Now Solana has grown to global proportions and continues to evolve. For instance, the blockchain conducts about 2,292 transactions per second.
SOL, Solana's token, powers the platform. While back in early 2021, 1 SOL was worth $1.51, by the end of November, 1 SOL was already worth $213.42, equivalent to an increase of well over 26,500%. That's why SOL is currently among the largest cryptocurrencies.
DOT
Polkadot is an open-source, multi-chain protocol that facilitates the transfer of any information or asset type and ensures that a wide range of blockchains is compatible with each other. Polkadot (DOT) has recently been at its peak with a market capitalization of nearly $1.29 bln.
By purchasing DOT, crypto investors gain the ability to interact with a wide range of solutions accessible on Polkadot. Moreover, owning a Polkadot native token gives a chance to participate in network management, stacking and bonding. DOT has also managed to show significant growth recently. From September 2020 to the end of November 2021, the price of DOT soared from $2.93 up to $38.6 (+1,300%).
BNB
Binance operates the biggest cryptocurrency exchange in the world. Therefore, it makes sense that Binance Coin is one of the most popular digital assets on the market. It's the native coin on the Binance exchange and currently has a market cap of over $98 bln.
Investors who pay transaction fees with BNB receive discounts. Each quarter, Binance reduces the supply of digital coins based on trading volume. Over time, these quarterly coin "burns" will remove 100 mln assets, which amounts to half of the total supply. These moves are intended to grow the coin and its price.
AAVE
Aave is one of the most popular decentralized finance (DeFi) protocols. The protocol provides the ability to trade digital assets, lend and borrow in P2P networks, eliminating the need for third-party interference.
So, the AAVE token is now among the most promising coins and listed on various exchanges. The native protocol token gives its holders a discount and a right to vote on recent ideas that will drive the development of the platform.
Image Sourced from BTC Peers