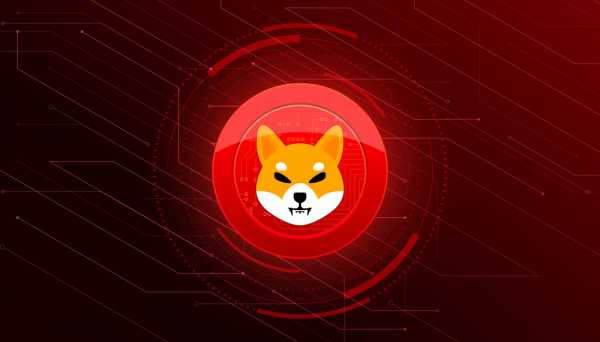 Meme coins are used to getting most of the attention lately. Now they are having to share the spotlight with market stalwarts like bitcoin and Ethereum as the two biggest cryptocurrencies rocket to new highs. Shiba Inu investors, in particular, are feeling the shade as their favorite meme coin tumbles in the shadows of its larger peers.
Shiba Inu has declined 3.5% in the last 24 hours and has shaved more than 20% off its value in the past seven days to currently hover at
$0.00005583. It has fallen about 40% from its recent high achieved in October.
Start trading Shiba Inu with eToro
In recent weeks, SHIB found its place on the map when the price reached $0.00008845 and muscled its way into the top 10 leading cryptocurrencies, surpassing rival Dogecoin for a short time. While Shiba Inu is off its peak, investors in the popular meme coin have nothing to complain about. SHIB has still been one of the top-performing assets of the year.
Most Talked About Crypto
After its 800% gain in October, Shiba Inu unsurprisingly led the rankings as the most talked about cryptocurrency on Twitter last month for the No. 1 spot, according to ICO Analytics.
The Twitter account ranks the top 20 most discussed cryptocurrencies on the social media platform, and SHIB captured 22% of the pie. The popular meme coin outshined today's star, Ethereum, which came in second place with 8.1% of the mentions. Bitcoin rounded out the top three with just over 7%, while Dogecoin came in fourth place at 4.8% followed by DeFi token SafeMoon at 4.6%.
Top 20 most discussed cryptocurrencies on Twitter in October 2021. In the chart below you can find a share of mentions of each coin among top 150 coins by mcap.$shib $eth $btc $doge #safemoon $sol $ada $bnb $movr $dot $xrp $elon $luna $ftm $usdt $matic $cake $egld $avax $link pic.twitter.com/BEiufnqAUc

— ICO Analytics (@ICO_Analytics) November 6, 2021
Shiba Stats
Market research company IntoTheBlock provided some insight into the latest on-chain metrics surrounding Shiba Inu. For example, 12% of SHIB wallets were created while the coin was trading at record levels as investors caught a case of meme coin fever. And in a similar set-up to today's in May, the Shiba Inu price proceeded to plummet 90%, IntoTheBlock points out. It is unclear whether history will repeat itself in the current cycle.
One famous and mysterious Shiba Inu investor's holdings shot up to over $5 billion in the recent rally. The trader has since moved about $4 billion worth of Shiba Inu out of the original wallet and spread the holdings across four separate wallets as the market waits on pins and needles to see what they will do next.