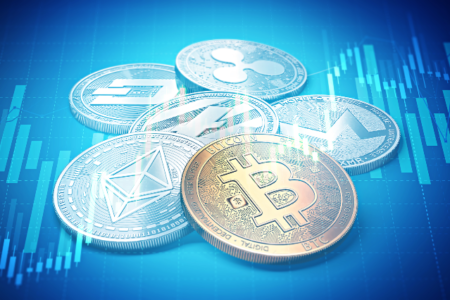 Bitcoin (BTC) momentarily surpassed $19,000 during Thursday's rally, gaining more than 7% for the day and reaching its highest level since it was gapping down in early November as cryptocurrency exchange FTX collapsed.
After plummeting by 63% in 2022, bitcoin is already up roughly 14% this year. In line with predictions and down from a 7.1% increase in November, the Consumer Price Index increased by 6.5% from a year earlier in December.
The Federal Reserve will probably be able to reduce the rate of rate increases from 50 basis points in December to 25 basis points per meeting as a result of the slower rate of inflation (and 75 before that).
In the first half of 2023, according to Steven Lubka, managing director of Swan Bitcoin's private client division, inflation should continue to decrease, allowing the Fed to ease off on its monetary-tightening stance. But he issued a warning, saying that consumer prices in the second half of the year would not be so benign and that the central bank might have to deal with both growing inflation and a softening or even a recessionary economy.
Crypto Capital Venture founder, Dan Gambardello is optimistic about the return of bulls to the crypto market because, as he says, "bears are getting exhausted."
Bitcoin has started 2023 on a positive footing, with its price rising steadily over the last 12 days.
GALA, Aptos, Immutable X, Flow, Bitcoin Cash, LDO, AAVE, FraxShare Trade Higher
Most of the largest cryptocurrencies were up on Thursday, with Bitcoin Cash, up 13% in the last 24 hours. LDO has added another 17% of value in the past 24 hours alone and trades at above $2 at the time of writing.
Gala Games' GALA continued its ride higher after an impressive 130% rise in the week. The official Gala Games Twitter handle shared information regarding the ongoing work with American actors Dwayne Johnson (a.k.a. "The Rock") and Mark Wahlberg. Gala would also be the gas token used in GoGalaFilms and GoGalaMusic.
In the last 24 hours, Aptos (APT) has shot into the limelight with a massive 24% surge. As a result, the asset has soared above $6.
Immutable X, Flow, AAVE, and FraxShare exploded higher, recording significant gains in the last 24 hours as altcoins saw an aggressive pump.
Image Credit: Shutterstock