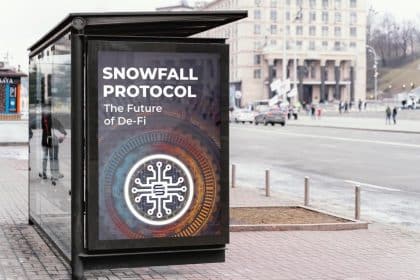 Place/Date: – January 26th, 2023 at 3:12 pm UTC · 3 min read
Source: Snowfall Protocol
Circle, one of the founders of USDC cryptocurrency, is launching an on-chain utility to allow users to transfer USDC from one blockchain to another. Circle's cross-chain transfer protocol (CCTP) will not be a traditional "lock-and-mint" bridge technology but more of a "burn-and-mint" bridge. CCTP addresses the security risks associated with traditional bridges.
"Lock-and-mint" bridges pose a significant security risk to users because the native tokens are locked on the source blockchain, and their synthetic versions are created on the destination blockchain. Hypothetically, the locked tokens can be illegally unlocked by malicious entities and withdrawn without the owner's permission. CCTP eliminates that risk entirely by burning the native tokens on the source blockchain. After the transfer, the transferred tokens do not exist on the source blockchain in any form.
According to Circle, this is the most efficient, scalable, and secure way to transfer its stablecoin USDC. The question on every crypto user's mind is how CCTP will fare against the leading interoperability projects like Polkadot (DOT) and Snowfall Protocol (SNW).
Is CCTP a Serious Competitor to Polkadot?
Based on the info shared by Circle, CCTP will offer almost all the features and functionalities as Polkadot. These include cross-chain transfers, cross-chain swaps, staking, and yielding. However, Polkadot is designed to be future-proof. New features, functionalities, and upgrades can be introduced to Polkadot without hard forks. More importantly, Polkadot is a proven solution that is already used to connect public chains, private chains, permissionless networks, oracles, and other crypto projects.
In contrast, CCTP is an untested solution which is currently designed for transferring USDC tokens only. Its ability to perform the promised tasks and its ability to connect to different blockchains are untested. So, it's difficult to predict how CCTP will perform against Polkadot.
Snowfall Protocol's (SNW) Vision Is Much Bigger Than CCTP
CCTP is Circle's on-chain utility project for USDC. As such, its primary purpose will always be to make USDC transactions convenient for crypto users. On the other hand,  Snowfall Protocol (SNW) is connecting both EVM and non-EVM cryptos into a seamlessly integrated internet of blockchains. As Snowfall Protocol (SNW) takes shape, users would be able to conveniently move assets and funds between any of the supported blockchains.
Additionally,  Snowfall Protocol (SNW) makes security the most important focus of its project. So, it will not be as susceptible to cyber threats as some other cross-chain bridges like Axie Infinity's Ronin, which was hacked in 2022.
The Bottom Line
CCTP is little more than a theory at the moment. Its performance, execution, and real-world utility will eventually determine its fate, just like other tokens. For the moment, CCTP does not offer anything unique or special compared to other cross-chain transfer protocols like Snowfall Protocol (SNW). So, it would be premature to consider it an existential threat to them. More importantly, CCTP's goals are small compared to the interoperability goals of most other projects in the market. So, it's more likely that CCTP will find it hard to carve a niche for itself.
For more information about Snowfall Protocol visit: Website, Presale, Telegram, Twitter.
Subscribe to our telegram channel. Join