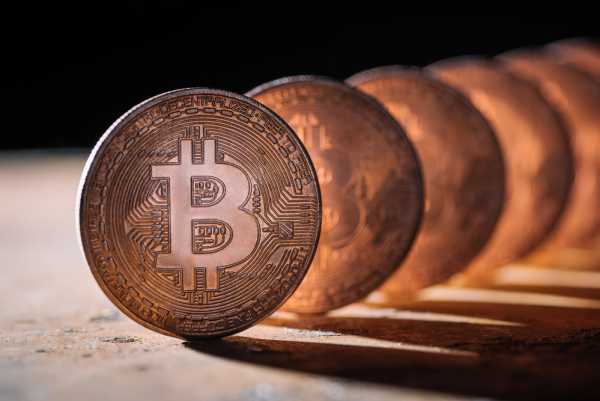 It was a bullish session for Bitcoin (BTC) and the broader crypto market on Wednesday. Market jitters over FED monetary policy continued to recede following FED Chair Powell's testimony on Tuesday.
While the FED Chair had talked of rising interest rates, Powell held back from talking of the need for more hikes than had been previously projected. For the U.S equity markets and the crypto markets this had been key.
On Wednesday, the focus then shifted to U.S inflation that could change the trajectory of interest rates. The global financial markets and the crypto markets responded favorably to the numbers. This was in spite of the U.S annual rate of inflation hitting its highest level of 7.0% since 1982.
Bitcoin rose by 1.27% in the 30 minutes following the release of the inflation figures. More significantly, Bitcoin ended the day up by 2.75% to $43,920. A break back through to $43,000 levels and a brief visit to $44,000 levels were the highlights on the day. From Monday's $39,668 low to Wednesday's close, Bitcoin was up by 10.72%.
In spite of the pickup from sub-$40,000 levels and a visit to $44,000 levels, however, the  Bitcoin Fear & Greed Index continued to sit in the red at 21/100. A level in the red and close to or at zero indicates investor fear of further price declines.
Broader Market Reaction to the U.S Inflation Figures
Elsewhere, Binance Coin (BNB) followed Tuesday's 9.11% rally with a 5.26% gain. Ethereum (ETH) and Litecoin (LTC) also found strong support, rising by 4.10% and by 7.86% respectively.
Cardano's ADA was one of the front runners, however, rallying by 10.52%.
Following the crypto market reaction to the FOMC meeting minutes last week, monetary policy influence was evident once more. On Tuesday, the IMF had raised concerns over the interconnectedness of cryptos and the global financial markets.
The total crypto market cap has risen from a pre-Powell testimony low $1,906bn to a post-U.S inflation high $2,110bn.
Across the equity markets, the reaction was less euphoric but positive nonetheless, with the S&P500 rising by 0.28%. The NASDAQ and the Dow ended the day up by 0.23% and by 0.11% respectively.
For the Day Ahead
The focus now shifts to U.S wholesale inflation figures for December. Softer wholesale inflation figures would suggest easing pressure on consumer prices, which should be crypto positive.
For Bitcoin, a breakout from Wednesday's high $44,294 and a return to $45,000 levels would support a continued run towards the current month high $48,573. Avoiding a fall back to sub-$43,000 levels will be key, however.
At the time of writing, Bitcoin was down by 0.37% to $43,757.