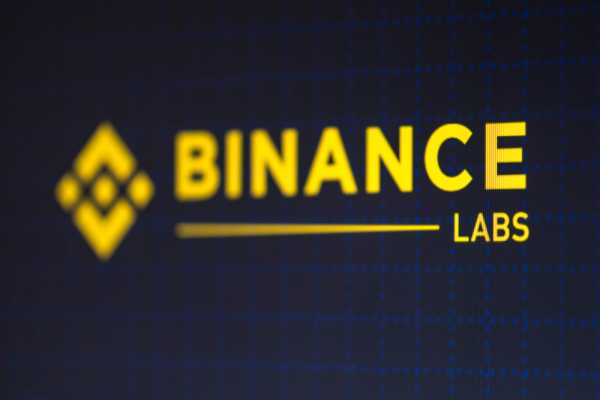 The venture capital arm of the largest crypto exchange, Binance Labs, is part of the new investors in the cross-chain protocol, Multichain.
Binance Labs Invests 
in Multichain
The $60 million investment round led by Binance Labs also included other major investors such as Sequoia China, Three Arrows Capital, Hypersphere Ventures, Circle Ventures, DeFiance Capital, IDG Capital, Magic Ventures, HashKey, Tron Foundation, and Primitive Ventures.
Multichain, formerly known as Anyswap, is an infrastructure developer for various blockchains, including Binance Smart Chain (BSC), Avalanche, and Ethereum. With over $5 billion total value locked, the protocol currently has more than 300,000 users.
In the press release from Binance Labs, the investment director, Peter Huo, said that Multichain is an important contributor to the future of multi-chain on the blockchain. 
Thus, Binance is more than happy to collaborate with the team and build a shared vision. The Head of Investments at Binance Labs, Bill Chin, further added that Binance Labs supports Multichain because it invests in disruptive innovations capable of shaping the crypto landscape. 
On Multichain's part, its cofounder, Zhaojun, reiterated the protocol's commitment to developing more cross-chain infrastructure connecting more public blockchain and mentioned its plans to integrate the NFT Cross-Chain bridge and anyCall solution.
With this new investment, Multichain and Binance Smart Chain(BSC) will form an alliance, and BSC will recommend Multichain as the right bridge to use by those who want to move their digital assets across blockchains. 
On the other hand, the funds raised from the investment round will be dedicated to hiring new people for key teams in Multichain, including its security audit, service and crypto algorithm research teams.
Binance Coin Lost 10% in Last Seven Days
While Binance Labs is leading an investment round, the Binance Coin (BNB) has been experiencing a turbulent time in the bear market. The token, which is currently worth $528.44, has seen about a 1.6% rise in value in the past 24 hours. 
But this is nothing compared to its almost 10% dip in the past ten days, according to data from CoinMarketCap. Despite its dip in value, it's still the third most valuable crypto asset.