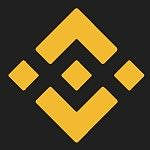 Binance has managed to cement itself in the crypto space as a leader over the last couple of weeks. Following FTX's collapse, the world's biggest cryptocurrency exchange has been attempting to regain its customers' trust and confidence.
Coinabase has a lot of eyes on it, being the second biggest cryptocurrency exchange in the world. But despite that title, the exchange is losing revenue left and right due to the crypto market crash triggered by FTX's bankruptcy. But while Coinbase is looking at a loss, in the long run, Binance seems to have gained an advantage from FTX's downfall in the short term.
Uniswap (UNI) price sees bulls unable to trigger a close above a key technical level, scaring away those same bulls. As price action starts to print bigger negative numbers daily, risk could come as a falling knife as bearish pressure builds.